Hey Lash Lovers! In this post, you will find some tips for getting the fluffiest fans from the new Glad Lash Rapid Fan Lashes. The best part is that almost no volume skill is required 😉 These lashes are pure magic!
BEFORE YOU BEGIN: If you are a classically trained artist that has not yet done volume, there is a chance you have a tendency to grab higher on the lash when dismounting from the tape. However, when following the instructions listed below, you want to grab the lashes lower than you are used to. Like with volume application, the rapid lash fluff is delicate — make sure to grab the lash close to the base where the base meets the tape-strip for the following method.
How to Style Fans with Rapid Lashes
1. Pull Into Fan
With a slanted tweezer or a doe foot, gently fan out one hair at a time up to the desired amount. 4D is my favorite, but you have the option to really turn up the volume if you want. Once you've fanned out one hair at a time, grab the fan where it meets the tape and dismount it by pulling it towards you.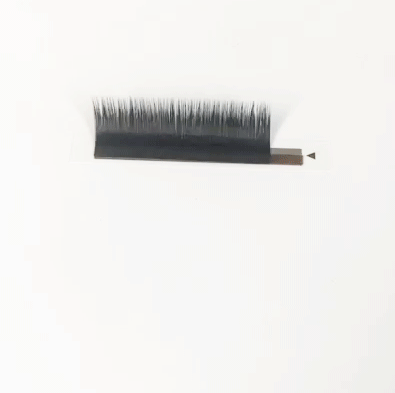 2. Press
Very gently, press your tweezers into the base of lashes to encourage them into the perfect fan. The goal is to create a fan that is .15 or less at the base. Use delicate pressure —if you press too hard, lashes will twist out of shape.
3. Design Volume & Mega Volume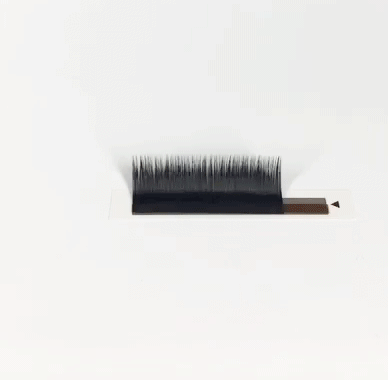 If you are a trained volume artist, you will love these fans! It is worth noting that these rapid fans are very easy to use, even with no volume training!
Not trained in volume? If you can't afford a class, try seeking a mentor. Small refinement of your motor skills plus tons of tips & tricks goes a long way with a great teacher or mentor. If you are in the market for advanced training, my class sizes are small and I have a couple spots left this summer. Looking forward to seeing you there!