June 21st was the first day of summer if you didn't already know it by just stepping outside – it's sizzlin'! It's time for some summer beauty WOWs to set this season off right! Take your game to another level with these finds.
1.RMS Burirti Bronzer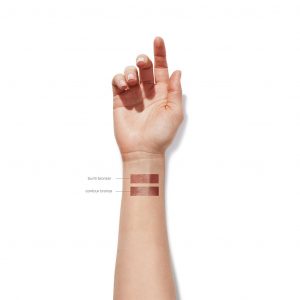 We can't speak summer unless we talk about bronzers! Check out the RMS Buriti Bronzer – a sheer cream formula for an everyday sun-kissed look. You can use it bare-faced or as a step in your glow-up makeup routine!

It can be used as a subtle touch on your cheek or forehead, or you can swipe it over your eyelids to create warmth. The price point is decent and with its multi-use availability, it is a great addition next to that broad-spectrum sunscreen.  It gives us the WOW feels for sure.
2. Strawberry C Brightening Serum
Did you know that strawberry contains an ingredient that has more of the skin brightening vitamin C than an orange? A company called Volition created a glow-boosting serum called Strawberry C Brightening Serum to take advantage of this skin enhancing fruit! Applying this lightweight liquid in the morning and at night will even out the skin tone and make such a difference, especially with that after sun upkeep! Power to the GLOW!
3.  Infallible Full Wear Waterproof Concealer
If you are one of those minimalistic types during the summer and really want to downplay your makeup routine, L'Oreal has a Full Coverage Concealer that is phenomenal! It's creamy and blendable and may be all you need during these hot summer months. The color range shade is superb! I highly recommend this product!
There's nothing like having that 1 product that can take the tired AND bring back the AWAKE. It reminds me of Tarte's Shape Tape completely. In addition, it's so reasonably priced so you can't go wrong sporting this beauty product this summer. And it won't break the bank if you get a couple of shades – especially if you are going to be out in the SUN.
4. Eyeshadow Prep and Prime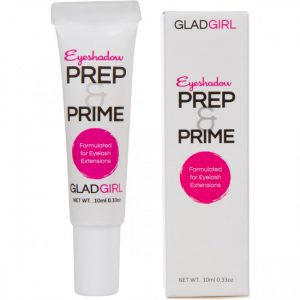 Of course, we can't forget GladGirl's Prep and Prime Eyeshadow base to make your shadows last during those hotter than hot summer days. Apply it first before any cream or powder based products. You can even try it on your lips as a primer or even your cheeks where your highlight will be. If you want longevity then this will be a staple in your kit always. Help that GLOW last!
These are just a few of the summer beauty WOW's that I have come across. Keep cool and bring on the GLOW! Let us know your bronzing tricks below!