The September/October edition of Eyelash Mag was a super busy one for Glad Lash, with Editor In Chief Karie Frost making special mention of the Professional Lash and Brows Artists Industry Survey in her "Eye Opener – Editor's Note" edition introduction.
Glad Lash compiled your peers' answers on a wide range of topics, and the resulting data illuminates the peaks and valleys of the lash and brow industries."

– Karie Frost, Editor In Chief, Eyelash Mag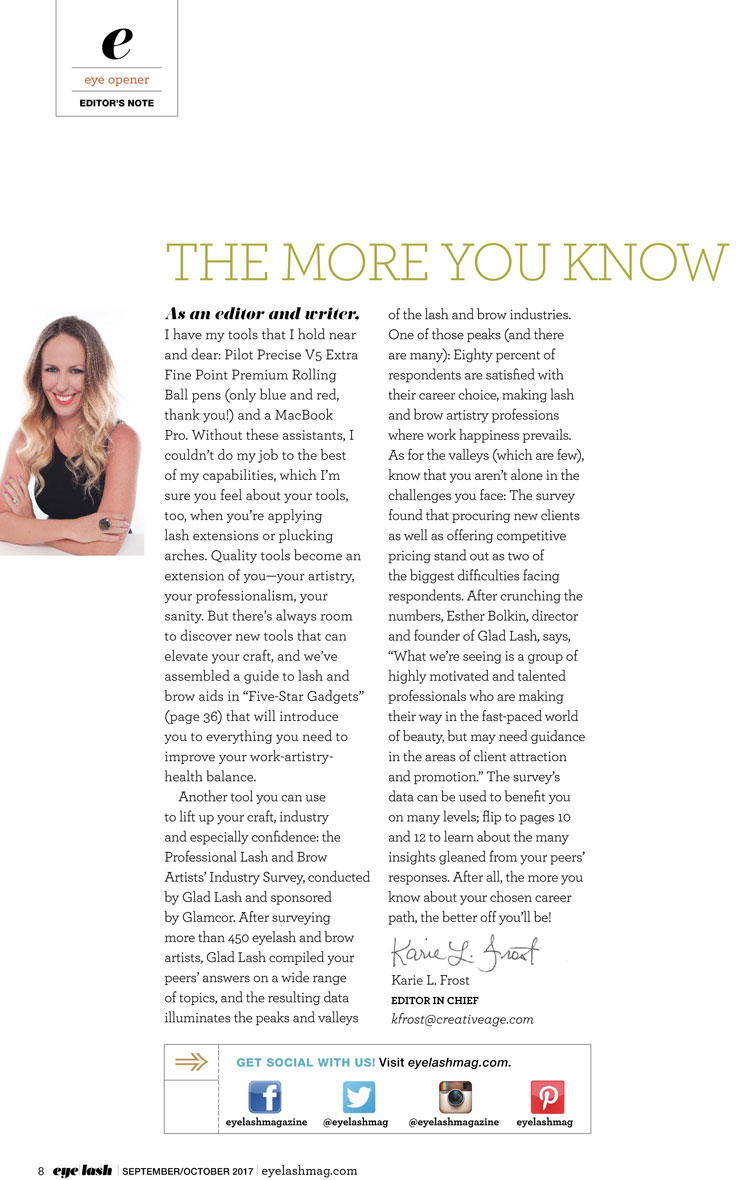 The Industry Survey results were featured in multiple articles, which was well received recognition for the effort that went into conducting the survey.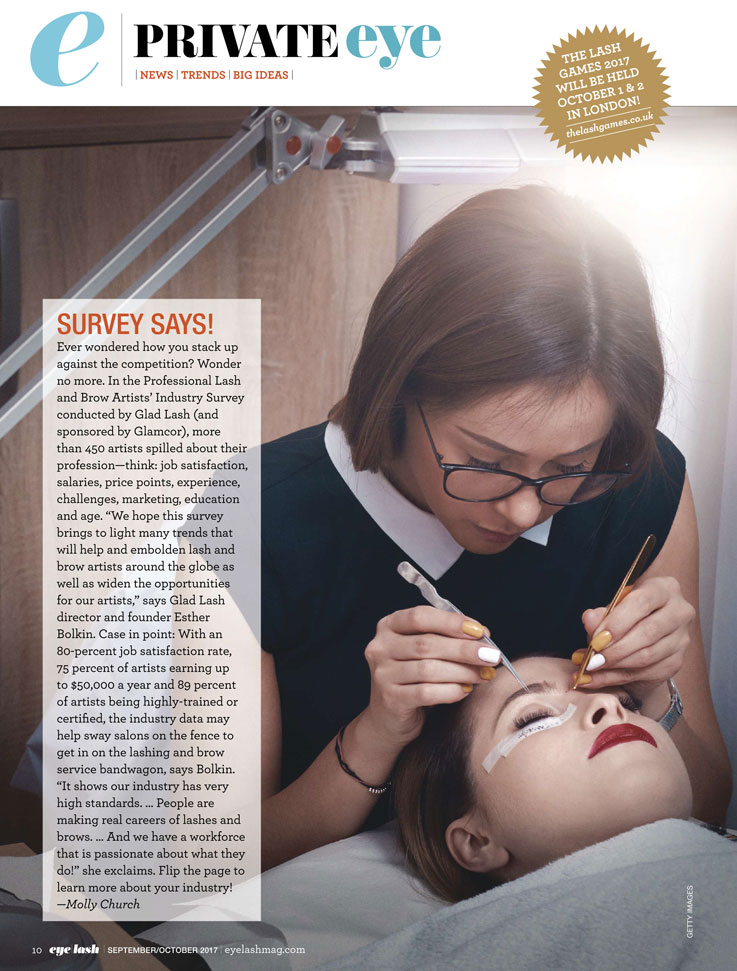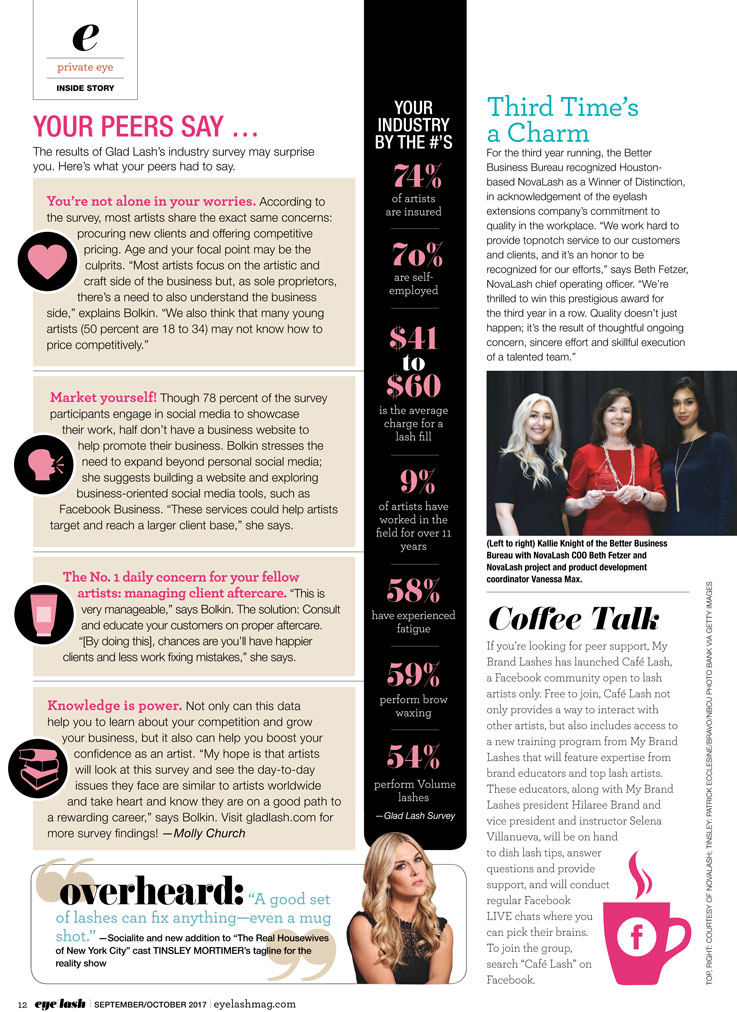 To wrap it all up, several tools were highlighted with the Lashtstation and the Single Strand & Brow Application Kit noted as tools to help you "create flawless design and of-the-moment styles".