Contact Glad Lash
Have a Question, Comment or Suggestion for Glad Lash? Ask one of our eyelash extension technicians.
While our headquarters are based in the US and ALL orders ship from the US, we are ready to take calls from wherever you might be located so don't hesitate to pick up the phone, email or send us a question or comment below.
We know there's a lot of confusing information out there about eyelash extensions, application tools and after care products, so if you're a professional esthetician, cosmetologist, lash technician or training to be one, we're here to help. All you have to do is ask.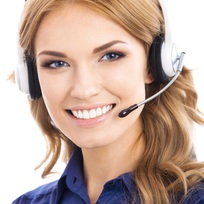 We look forward to hearing from you.
Send us an email - Questions & Comments: support@gladgirl.com
Email sent from 8:00 AM - 9:00 PM PST are replied to within 24 hours.
Call Us - Customer Service
888-688-9621
Monday to Friday,
8:00 AM - 5:00 PM PST

Messages left will be returned the next business day.
Walk-ins are welcome!
19209 Parthenia Street, Suite F
Northridge, CA 91324
Contact Us