About Us
Founded in 1981, Glad Lash Inc. is an international manufacturer and distributer of professional eyelash and eyebrow extensions, application tools and after-care products. Glad Lash also specializes in the art of eyelash and brow extension application and training.
As the industry evolves and new technologies emerge, convenient access to breakthroughs in beauty enhancement is essential. It is in this spirit that we have remained focused on providing the most comprehensive line of products along with the absolute in excellence, technique and pricing.
Our comprehensive product range includes but is not limited to: eyelash and brow extensions, extension kits, application and maintenance tools as well as make-up, marketing materials, apparel and gift items.
With over 30 years experience, we continue to grow and deepen our knowledge while providing you with a standard of unparalleled expertise and quality.
Brian Greene, Director, began his career in finance for Group One Trading, LP, a Chicago Board Options Exchange member firm. With sound knowledge of options and equities he then ventured into full-service brokerage at Advanced Equities, a company specializing in late stage private placements.
Since relocating to Los Angeles, Brian is now applying the skills he gained in the world of finance to the expansion of Glad Lash. Through strategic planning, he continues to expand Glad Lash while ensuring an excellent customer experience.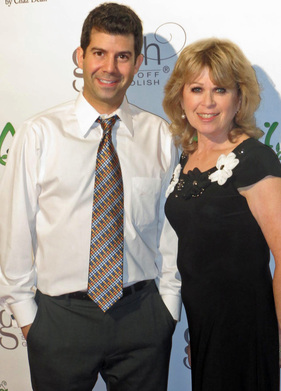 Esther Bolkin, Director, is a veteran of the beauty industry with over 30 years of experience in skincare, makeup, and the application of eyelash extensions. After obtaining both her aesthetician and cosmetology licenses, she began applying eyelashes professionally and has continued to do so for 30 plus years.
As the company founder, Esther's focus is dedicated to developing and expanding the Glad Lash line while providing superior quality and value.
OUR COMMITMENT TO YOU as veterans of the beauty industry is to continue to develope Glad Lash products and services with our patient and conscientious technique. We are always conducting product testing to ensure the highest possible quality while continuing to expand our range. With these mindful efforts, we strive to provide you with an array of comprehensive eyelash products so you and your customers will LOVE YOUR LASHES!